Thanks for visiting!
For over 25 years, ChiroCode has led the way in helping the chiropractic profession with coding and reimbursement issues. Our mission is to help chiropractors and their staff get the information they need to run a successful and compliant practice.
Our flagship product, the annual ChiroCode DeskBook, contains the essential codes and other information you need to assist with proper coding and compliance.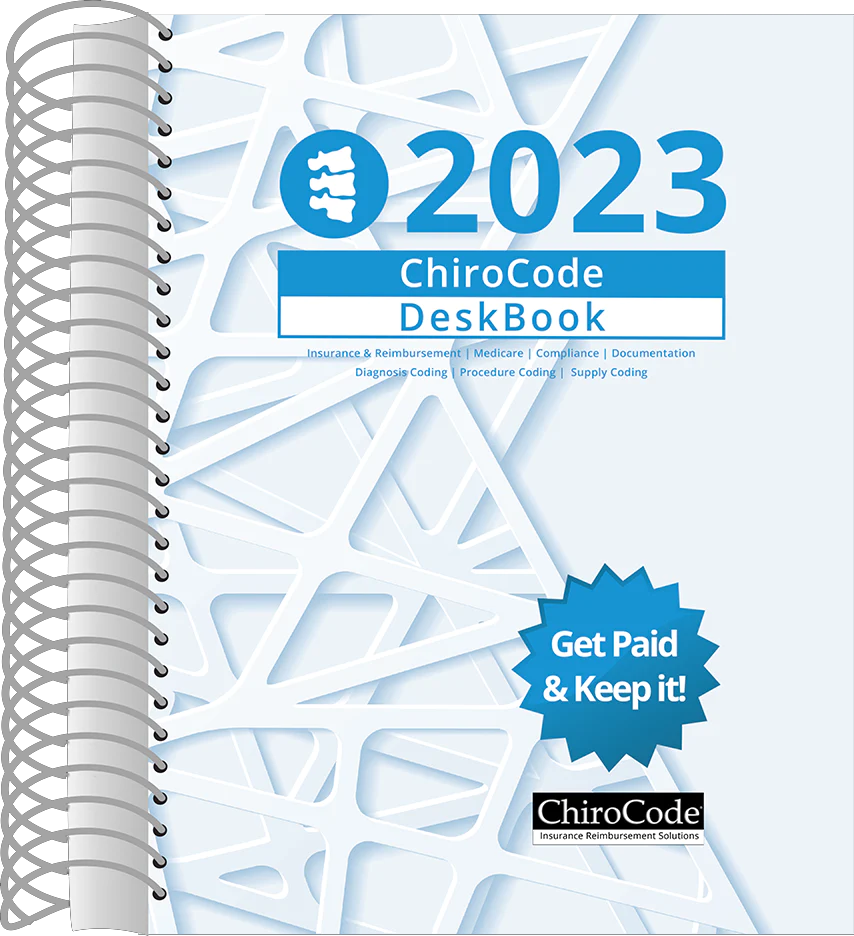 How it Started
The year was 1993 and the first DeskBook containing code excerpts from the ICD-9, CPT, and HCPCS common code sets was finally available to a welcoming audience. Founder D. Henry Leavitt had birthed what would soon become the Chirocode Institute. As the new millennium began, D. Henry jumped on the Internet band-wagon and ChiroCode.com was officially launched. Now under the innoviHealth umbrella, ChiroCode shares common heritage with more recent global brands Find-A-Code, HCC Coder, and Codapedia.
Still a privately held Utah-based Company, innoviHealth is led by D. Henry Leavitt's son LaMont, his daughter Wyn Staheli, and his son-in-law David Berky. Founders who, together, have decades of experience in the medical billing and coding industry, and decades more experience in information technology.
Every day, this unique blend of medical coding and information engineering skills are combined with on-going customer feedback to improve and simplify the process of medical coding for our users. innoviHealth develops customized, proven solutions for: ACOs, Payers, Hospital/Physician Groups, Coding, Reimbursement and Compliance Organizations, and Individuals/Small Groups of Professional Coders.
Documentation
Patient documentation is the foundation of every patient visit in chiropractic practices. It establishes and supports the need for patient care. It is also one of the most highly cited problems by the OIG. Providers must have thorough documentation that adequately meets medical necessity requirements in order to receive and keep third-party reimbursement.
Documentation requirements can seem daunting. However, with the help of ChiroCode, documenting correctly for new and established patient visits, consultations, daily visits, therapies, and products supplies can become more clearly understood and more efficient.
Coding
Coding includes the CPT, HCPCS, and ICD-10-CM code sets that chiropractic and other medical providers are required to use to communicate patient procedures, symptoms, and conditions. Coding tends to be an area of uncertainty in chiropractic which can lead to erroneous code selection which can in turn lead to provider vulnerability.
ChiroCode is an industry leader in coding compliance and provides valuable resources to build practice confidence in coding.
Reimbursement
Reimbursement for services rendered should be a consistent, organized, efficient, and predictable cycle in every practice. The health of a practice depends on it. Reimbursement may include: patient collections, insurance billing, patient billing, accounts receivable management, management of claims follow-up, appeals and resubmissions.
ChiroCode understands the complexity of all parts of the reimbursement cycle as well as the need for proper systems and the ability for a provider/owner to monitor this department and reduce provider risk.
Compliance
Medical practices are under increased scrutiny for healthcare fraud and abuse. Provider compliance programs are mandated by the Patient Protection and Affordable Care Act of 2010. Sound compliance plans must be implemented and carefully followed in order to protect your organization. Chirocode helps providers minimize risk by addressing the various levels of compliance, including HIPAA, OIG (Office of Inspector General), and OSHA