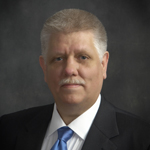 Presented by Ron Short DC, MCS-P, CPC
November 10, 2020
Tuesday @ 10:15 AM PT, 11:15 AM MT, 12:15 PM CT, 1:15 PM ET
This year has been anything but normal. The Covid "pandemic" has inconvenienced many
doctors this year, from reduced patient volume to closed practices. Dr. Short will teach you how
to recover from this difficulty. In this webinar you will learn:

 Where to get accurate information.
 What information to ignore.
 How to get paid for the protective equipment that you are required to use.
 How to help your patients better understand what is happening and how chiropractic can
help.
 How to help your practice recover from low patient volumes.

You can obtain the notes for this webinar by subscribing to my e-mail updates at
http://www.chiromedicare.net/mailing-list-signup/ or by following the link provided in my e-
mail update. They will be available by the Monday prior to the webinar presentation.