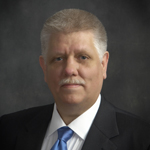 July 9, 2019
Currently Medicare only pays for the adjustment and then only when it is used to correct a subluxation. This injustice within the Social Security Act needs corrected. Dr. Ron Short will discuss the Medicare laws as they relate to chiropractic and what changes need to be made and why.
In this webinar you will learn:
Why now is the time to expand chiropractic coverage in Medicare

What needs to stay in the current law

What needs to be removed from the current law

What would this mean to the future of the profession
You can obtain the notes for this webinar by subscribing to my e-mail updates at http://www.chiromedicare.net/mailing-list-signup/ (the link to the notes will be in the final welcome e-mail) or by following the link provided in my e-mail update. They will be available by the Monday prior to the webinar presentation.
Update: As of 2019-05-01, ChiroCode no longer offers Premium Membership or CEUs. We have made this video available to all visitors.