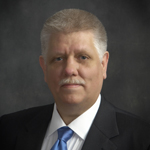 Presented by Ron Short DC, MCS-P, CPC
August 25th
Tuesday @ 10:15 AM PT, 11:15 AM MT, 12:15 PM CT, 1:15 PM ET
Dr. Short will help you understand the new ABN form and what changes you need to be aware of.
You can obtain the notes for this webinar by subscribing to my e-mail updates at
http://www.chiromedicare.net/mailing-list-signup/ or by following the link provided in my e-
mail update. They will be available by the Monday prior to the webinar presentation.